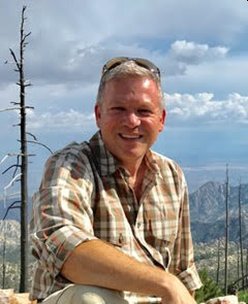 DVOS monthly meetings will continue to be held in a "virtual" (Zoom) format through at least April 2022.  As I've noted before, that allows us to hear excellent speakers from around the world who we would otherwise have difficulty bringing to our monthly meetings.  Our March 2022 meeting will continue along these lines and our featured speaker will be Professor Ken Cameron of the University of Wisconsin, Madison.
Although the orchid family is one of the largest families of plants on Earth, with over 30,000 known species, only one genus in this enormous family has any large-scale agricultural value — the vanilla orchid).   Professor Cameron's will speak on the fascinating natural history, phylogeny, and cultivation of the vanilla orchid (Vanilla planifolia) and its relatives.
Dr. Cameron is a professor of botany at the University of Wisconsin, Madison and the Director of the Wisconsin State herbarium, a collection of more than 1.4 million specimens.  His primary area of research is the systematics and phylogeny of the orchids, with a view to their conservation and protection. Working with scientists around the world, he is using modern DNA-sequencing techniques to develop a stable, evolution-based classification system for the orchid family (as well as other plant groups). He specializes in the subfamily Vanilloideae (which includes the vanilla orchid, among others) and literally "wrote the book" on this subfamily with his 2011 book, Vanilla orchids: natural history & cultivation.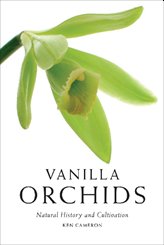 Professor Cameron received a B.S. in Biology from Rhodes College in Tennessee and a Ph.D. in Biology from the University of North Carolina, Chapel Hill, where his work on the phylogenetic relationships of the vanilloid orchids began.  Prior to moving to the University of Wisconsin in 2010, he had spent time as a postdoctoral researcher at the Royal Botanical Garden, Kew, was professor at Guilford College in North Carolina, and was the Director of The New York Botanical Garden in the Bronx.
He is the recipient of both the George R. Cooley Award and the Peter Raven Award from the American Society of Plant Taxonomists, as well as the Katherine Esau Award from the Botanical Society of America.
To attend Prof. Cameron's presentation, please follow the steps below. If you would like to invite a friend, send me the name and email address and your guest will receive the sign-in information when you do.
RSVP to dvosshowandtell@gmail.com no later than March 8th.
After you RSVP, you will receive the sign-in data and other final information before the meeting. Be sure to look for an email message from the e-mail address above. You do not need to respond to that message.