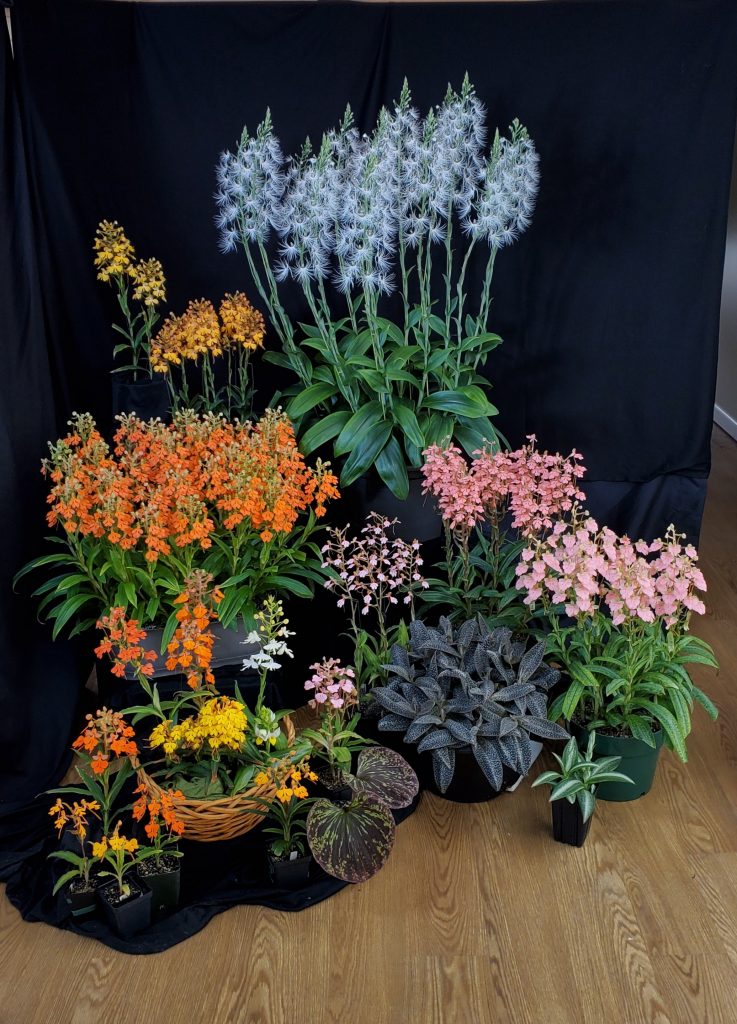 Unfortunately, our monthly meetings will continue to be held in a "virtual" (Zoom) format for at least the next few months.  Although we all miss seeing each other in person to socialize and eat all those yummy potluck goodies, holding meetings virtually has allowed us the freedom to host speakers from all over the world who we would have had difficulty bringing in to for in-person meetings.
Our January 2022 meeting will continue to take advantage of that freedom to hear from Sarah Hurdel, who will talk to us about how she grows a genus that has a reputation for being "difficult":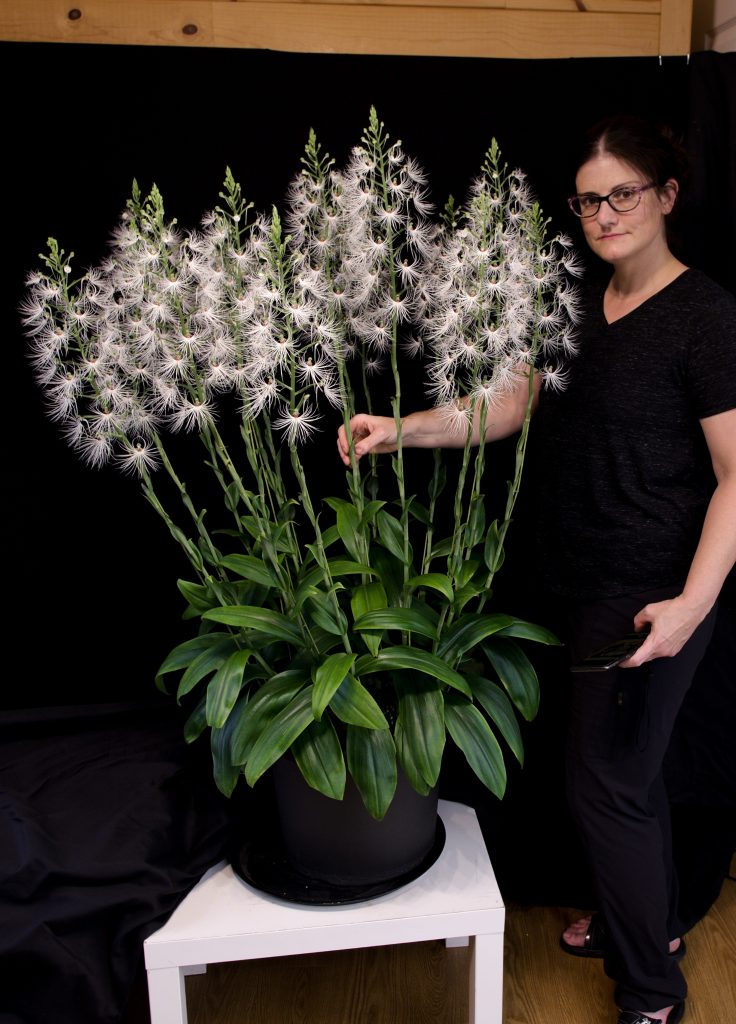 Habenaria – Best in Show!
Learn about these often misunderstood, yet surprisingly easy to grow terrestrial orchids. Our speaker will provide an introduction to Habenaria species and hybrids and provide expert advice on how to grow them. Greenhouse not required!
Sarah is a grower, exhibitor, and accredited AOS Judge.  She has been growing orchids for about 20 years and currently maintains a collection of over 600 orchids under lights in her basement and has received numerous AOS award recognitions for culture, flower quality, and exhibit design, including the Walter Off Exhibit Award, given annually to the most outstanding exhibit in an AOS-sanctioned show.
Her presentations combine her love of orchids, photography, and illustration with experienced advice and a sense of humor.  She also has a Facebook Blog Page – Something About Orchids -<facebook.com/askmeaboutmyplants>.