DVOS members Eileen Jackson and Kathy Barrett are sharing their experiences of a trip on the Rio Negro in Brazil
in search of orchids in their native habitat.
In June 2019 Eileen and Kathy went on this trip organized by OCA – Orchid Conservation Alliance. The OCA mission is to save orchids in the wild.  Members of the OCA work to preserve orchids and orchid habitats. They create protected reserves where wild orchids can continue to live and blossom in the rain and sunshine. A side benefit is that everything else that lives in the reserve is protected too.
To learn more about OCA, the projects and past and future trips go to orchidconservationalliance.org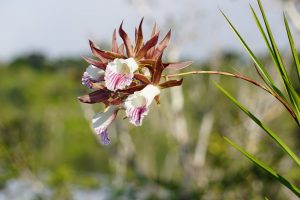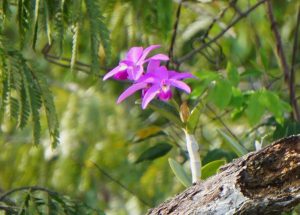 Here is a list of OCA Orchids in the Wild trips planned for 2020.
---
Dinner with the Speaker at 5:30 p.m. is at Aung MayLika 1050 Contra Costa Blvd, Concord, CA 94423
Everyone is welcome to attend and meet our speaker – email Eileen Jackson at eileen.jackson@att.com to reserve a seat.
The Plant Table will be supplied by Dennis Olivas