The in person DVOS meetings at the Contra Costa Water District Building have been cancelled due to COVID-19 concerns till further notice.
Dear Orchid Friends,
Well, another month has gone by and the world continues to change. I hope that all of you are
safe and sound. I am spending a lot of time with my orchids. It helps me to be able to nurture
something beautiful that brings me joy. With the problems that we are facing both medically and
socially, I find that my orchids are an important refuge for me. I hope you all are able to find
comfort in your gardens. Hopefully soon it will be time for all of us to get back out in the world
and make it a better place.
Diane
---
Retail Therapy???
Do you miss shopping?  Do you miss winning orchids in the monthly raffle?  Think about rewarding yourself with a day trip to California Orchids in Bolinas.   Mary Nesbit is more than happy to welcome you to her nursery during this pandemic.  She will allow 2-3 people at a time to visit the nursery, following COVID 19 guidelines (masks and hand sanitizer).  Call her and make an appointment to visit. I drove out there recently and found some beautiful blooming orchids that I just had to buy.  I had a nice visit with Tom Pickford, he rents greenhouse space from Mary.  He really has some incredible orchids in bloom.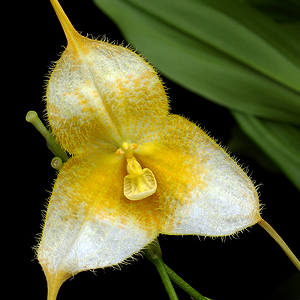 After my visit to Mary I went to the little town and bought lunch that I ate by the ocean.  It was so nice after all this time being kept at home. If you go on a weekday there are far fewer cyclists on the road.  You can reach Mary at info@californiaorchids.com.
For those who cannot make it to Bolinas your shopping needs can be taken care of in Daly City at D & D orchids.  Dennis Olivas would like to welcome you to his incredible greenhouse.  He also follows COVID19 guidelines and by calling him at 925 683 3609 you can set up an appointment to visit.
For new members think about visiting these nurseries.  Not only will you see a wonderful selection of orchids but you will learn a lot about growing orchids.  Both Mary and Dennis are fantastic teachers.  They know so much about growing the orchids they grow and sell and do not hesitate to share their knowledge.
Happy shopping,
Eileen Jackson