Note Change in VENUE for the July Meeting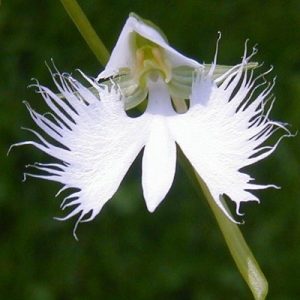 Jim Heilig has been growing orchids for over 20 years. His interests have revolved around Phalaenopsis and relatives, along with many others. He has been breeding orchids for over 10 years with a particular interest in exploring the genetics of various Phalaenopsis species in simple hybrids (primary and near primary) with a goal of bringing fragrance and other traits back into standard type hybrids. Over the last several years his interest in breeding has turned to conserving Habnenaria species as well as creating hybrids. He grows most of his plants under lights, but after his move from Michigan to California has added plants that can grow outdoors in his coastal California environment such as Cymbidium, Lycaste, Laelia, and Cattleya.
Jim began his judging career at the Great Lakes Judging Center in Ann Arbor, MI and is currently a judge at the Pacific Central Judging Center. He is also a Trustee of the American Orchid Society.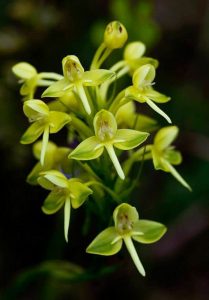 Jim purchased his first Habenaria at the Greater Lansing Orchid Society Show in East Lansing, MI, from Natt's Orchids in the mid-2000s. It was labelled "Habenaria rhodocheila Pink Form" and had an amazing clove fragrance. While several people said it would be impossible to grow, it flourished (and is still alive!). His Habenaria collection has grown considerably since that first plant. Jim will share what he has learned about Habenaria culture as well as discuss taxonomy and breeding. While having a reputation for being difficult (they really aren't), the colors and forms of the various species and hybrids make Habenaria a rewarding and intriguing group of orchids to grow.
---
Dinner with the Speaker at 5:30 p.m. is at Aung MayLika 1050 Contra Costa Blvd, Concord, CA 94423
Everyone is welcome to attend and meet our speaker – email Eileen Jackson at eileen.jackson@att.com to reserve a seat.